The Principals
---
First Principal:
Herbert C. Atkinson
1918-1943

1943 Photo ,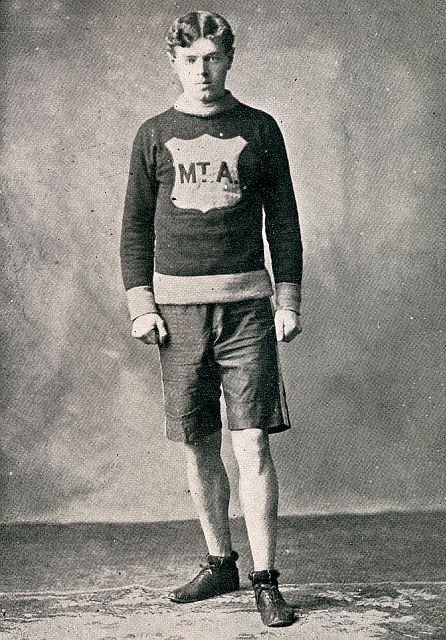 1907 Mount Allison photo
Born in Port Elgin NB
B.A. Mount Allison University
Herbert Clarence Atkinson achieved fame across campus and the Maritime region when he won a long distance road race in 1906. He grew up in Port Elgin, New Brunswick, and attended Mount Allison University between 1903 and 1907. In his freshman year, he won the mile race in Mount Allison's annual Field Day competition, with a time of 5:18. In November 1906, Atkinson competed in a road race held under the auspices of the Saint John Marathon Athletic Club. It was, according to The Argosy (November 1906), "the most important long distance race that has been held in the Maritime provinces for many years." The course was just over four miles long, and was held under poor weather conditions. Atkinson won the race with a time of 25:55, and beat his closest opponent by 27 seconds. According to a report by a Saint John newspaper, The Telegraph (9 November 1906), "An immense concourse of people turned out to see the contest." Atkinson's race was regarded as an extraordinary achievement by students and staff at Mount Allison. On
15 December 1906, he was presented with a sterling silver shield by his fellow classmates. At the event, another prominent athlete, George Sutton Patterson (class of 1907), declared that Atkinson had "brought more honour to Mount Allison in the athletic line than any single individual had ever done."
Teacher, 4 years in NB, then Westmount Academy, Strathcona Academy and Kensington School
1938 Profile From Montreal Gazette
Mount Allison Profile

---
Second Principal:
George Herbert Heslam
1943-1952


1944 Photo

1946 Photo
Born and educated in Cowansville, Quebec
B.A. McGill University, 1916
1917-1919, Canadian Army, wounded in France
Teacher, High School of Montreal 1916-1917, 1919-1935
Physics specialist, 1931-1935, Senior Science Teacher
Vice-principal 1935-1943
Secretary, treasurer and president of Provincial Association of Protestant teachers
2nd degree of Scholastic Merit, 1941
Air Cadet Instructor Certificate
Clerk of Sessions, Wesley United Church
Became Rector of High School of Montreal in 1952

---
Third Principal:
Charles G. Hewson
1952-1962


1962 Photo

1979 Photo (at school closing) ,
Teacher at West Hill and coach of the first school hockey team in 1926
Vice-principal at Mount Royal High School before returning to WHHS/MHS as principal
---
Fourth Principal:
Ernest Dinsdale
1962-1966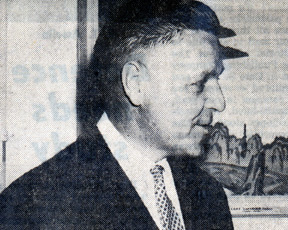 An experienced administrator, he became the first WHHS/MHS graduate to head the school when he was promoted from Vice-Principal of John Grant High School. He later moved on to the PSBGM before retiring in 1975. A profile can be seen in the 1963 Banner
---
Fifth Principal:
Herre de Groot
1966-1968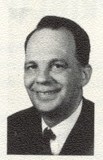 1967 Photo
Principal at Wagar High and Assistant Director of Instructional Services and Director of Secondary Studies for PSBGM after MHS.
At a young age he was a member of the Dutch Underground and was decorated by the Dutch Government. He came to Canada as a trainee for ICAO and pursued a career in Education and became Assistant Director of Instructional Services and Director of Secondary Studies for PSBGM.
---
Sixth Principal:
W. Arthur Wilkinson
1968-1972


1970 Photo

1971 Photo
Graduate of West Hill High School
Served in Canadian Army medical corps during WWII
Prior to Monklands, he was principal at Mount Royal High School
After retiring from the PSBGM taught at McGill University (Educational Psychology)
---
Seventh Principal:
Peter Klym
1972-1978


1976 Photo

1975 Photo
---
Eighth Principal:
Robert McEwen
1978-1979
(No photo currently available)