Notable Students
---
William Shatner (1931- ), actor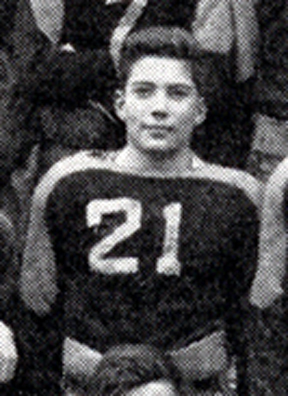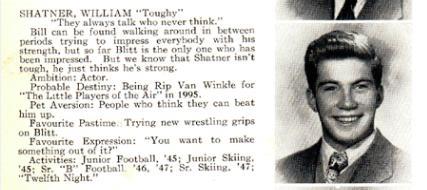 Captain Kirk remains elusive. Most sources say he went to Verdun High, his web site says he graduated from Westmount High and in a 2002 interview in Montreal he says he went to West Hill High. We have now found him playing for the West Hill 1946 city championship junior football team wearing number 21. Live long and prosper. See Bill's WHHS Recollections.


---
Doug Harvey (1924-1989), NHL hockey player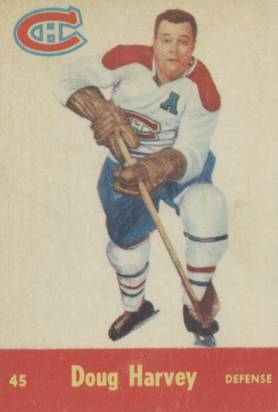 An NDG native, Doug Harvey won six Stanley Cups with the Montreal Canadiens (1952-53 and 1955-56 through 1959-60), seven NHL James Norris Trophies for Top Defenseman (1954-55 through 1957-58 and 1959-60 through 1961-62), and was the runner-up in 1953-54. He was a ten-time NHL First Team All-Star (1951-52 through 1957-58 and 1959-60 through 1961-62) and played in 13 NHL All-Star games, including 12 straight (1950-51 through 1961-62 & 1968-69). Doug attended WHHS from 1938 to 1943. Initially deemed to small for contact sports, he was assigned to the soccer team and played senior at age 14. In 1939 he joined the first Bantam football team, before moving to the Senior B team. Doug also played on the 1943 Senior football team that lost the city championship to Catholic High on a controversial call. He played hockey for the school throughout his years at the school, although somehow was excluded from the 1941 Senior team. In 1942 he was moved from centre to defence by coach Jack Black, and in 1943 WHHS won the city championship.

---
Gerald LeDain (1924-2007), Supreme Court Justice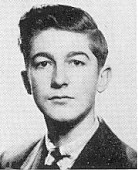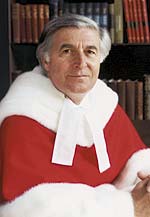 Gerald Eric Le Dain was born in Montreal, Quebec, on November 27, 1924. At West Hill Gerald was school president in 1941(and winner of the Hodgson Memorial Public Speaking Award) and class president from 1939-42. In 1942 he was the senior tennis champion as well as editor of the Anuual, and class valedictorian at the 1942 graduation. In 1943 he went overseas with the army to serve in the Second World War. After returning to Canada in 1946, he enrolled at McGill University and obtained a B.C.L. degree in 1949. That year, he was called to the bar of Quebec. He pursued his studies in France, at the University of Lyon, and became a Docteur de l'Université in 1950. and later taught law at McGill University. He became dean of Osgoode Hall Law School in 1967 and was called to the bar of Ontario the following year. From 1969 to 1973, he chaired the Commission of Inquiry into the Non-Medical Use of Drugs. Two years later, he was appointed to the Federal Court of Appeal and the Court Martial Appeal Court. He was elevated to the Supreme Court of Canada in 1984 and retired on November 30, 1988.

---


Don Loney (1923-2004), "Father of Maritime Football"
A star in West Hill football, Don helped lead the school to the 1940 city championship. He later went on to play with the CFL's Ottawa Roughriders for eight years and won the Jeff Russell Trophy for MVP in the Eastern Conference. He also played with the Toronto Argonauts and the Calgary Stampeders. He then turned to coaching, eventually taking the position of head coach at St. Francis Xavier University . Over 17 years, from 1957-1973, Loney's X-Men compiled a 133-31-2 record. This record included nine conference titles, four Atlantic Bowls and the 1966 College Bowl title. He didn't lose a conference game in over eight years. Don was inducted into the Nova Scotia Sports Hall of Fame in 1981
---

Jim McKean (1946 - ), Major League Umpire and Supervisor
Jim McKean joined Major League Baseball in 2002 as an Umpire Supervisor after spending 28 seasons as a Major League umpire. I. During his tenure as a major league umpire, McKean worked three All-Star Games (1980, 82, 93) and three World Series (1979, 85, 95). A 1966 graduate of Concordia University Jim also played in the Canadian Football League. At Monklands High he won the Principal's Award as the High School Athlete of the Year.
---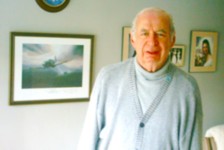 Marvin Silver, Spitfire pilot, WWII (1923-2010)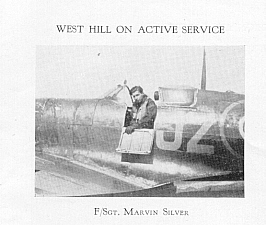 Marvin was born in Montreal, Canada, on 11th June 1923. Marvin enlisted in the RCAF in October 1941 as an Air Gunner: this was the only aircrew position he could enlist for not having completed high school education...After shipping to England in 1942 and completing training he joined No 66 Squadron (RAF) at Grimbergen outside Brussels. He found the experience exciting - and it wasn't all flying . Marvin flew Spits during the day and spent the nights in Brussels, the best of two worlds! He admits that his first operational flight with a Spitfire IX loaded with 1,000 pounds of bombs was a bit nerve racking especially when the flak started flying. Marvin's roles included flying a variety of Spitfire types in bomber escort and ground attack He recorded one air "kill" of a ME-109 when his flight of four RCAF Spitfires jumped 15 German fighters. The unfortunate pilot in Marvin's sights tried to make it to a cloud , but was fordec to bail out. Marvin circled to make sure that the pilot parachuted safely from the plane, before circling back to his group. Later Marvin was detailed to deliver a Spitfire to Copenhagen for display in a depratment store before receiving his orders to return home.Back in Canada Marvin went into the shoe business with his family and operated a number of high grade ladies shoe stores in Montreal.
Extracted from TB752 Pilots and a conversation with Marvin, May 29, 2003.
---

Heath Matthews, Royal Canadian Regiment, Korean War
(1932-2013)
Heath Matthews was a West Hill grad who enlisted in the Canadian Army as a paratrooper in September 1950. On June 22 1952 he was wounded in Korea. This photo was shown across North America under the caption "The Face of War". For an enlargement of the picture and further details click here.
---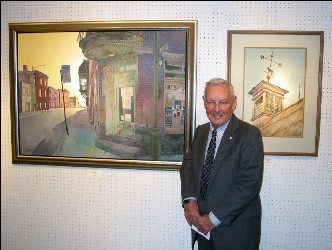 Leslie Coppold (1914-2007), artist
Leslie Coppold was born in Montréal in 1914. He started taking art lessons when he was seven years old. He attended West Hill High School, studied drawing at the École des Beaux Arts under Henri Charpentier and Maurice Felix. Coppold also attended the Ontario College of Art for a year. Coppold worked as an advertising display artist. He was art director and vice-president of Taylor Advertising Ltd. until 1976. He taught art at Loyola College as well as L'Academie des Beaux Arts. One of his first major commisions was for the Canadian Pavilion at the 1939 New York World's Fair that focused on Canada's natural resources, travel and sports. In 1967, he created displays for the Bell Telephone Museum at Expo 67. Coppold also handled accounts for Trans-Canada Air Lines, Shawinigan Water and Power and Johnson & Johnson, and designed the logo for the McGill Redmen Hockey team.. Coppold was elected to the Royal Academy of Arts in 1950. His works are in private and corporate collections, including the Québec Museum of Art and the Montréal Museum of Fine Arts. He is best known for watercolours and streets capes of St. Henri and The Point.
See his illustration in the 1946 Annual. Some of his recollections of WHHS in the late 1920s are on the Recollections page

---

John (Jack) Collins (1917-2007), illustrator and artist


John Collins was born in 1917 in Washington D.C., and moved to Canada with his family at the age of three, in 1920. He studied Fine Arts at Montreal's Sir George Williams University. In 1939, while he was a student, Collins sold his first cartoon to The Gazette, and two years later joined the newspaper as its first official illustrator and cartoonist, a post he held for 37 years, until 1973.

The cartoons he did during the Second World War were extremely popular, and several were bought and published by the

New York Times.

W

inner of the 1946 Art Association of Montreal prize for water colours. As editorial cartoonist he won National Newspaper Awards in 1954 and 1973. He also served as illustrator for Edgar Andrew Collard's historical columns and books about Montreal. See his 1948 cartoon of Mackenzie King . and 1946 cartoon contributed to the Annual.

---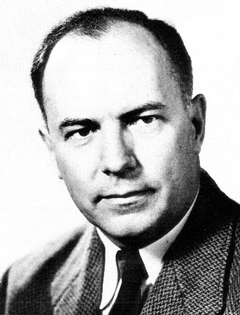 Kenneth Wartinbee Spence (1907-1967)
Renowned psychologist in the areas of learning and motivation theory, the experimental psychology of learning and motivation, and methodology and philosophy of science. Full biography

---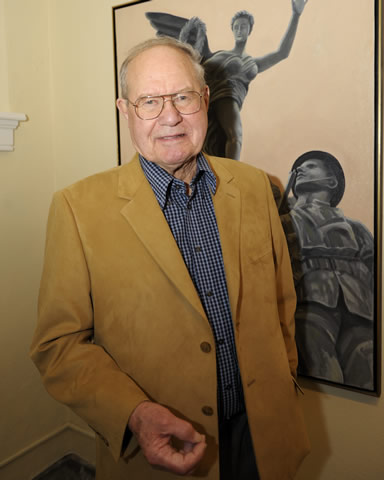 Tex Dawson, architect, painter, performer
A football star at WHHS and later McGill University, Tex served in WWII in the Royal Canadian Artillery before returning home to begin a career as an architect in Montreal. Although he was involved in many Montreal commercial projects such as the Polish consulate in Montreal, the Notre Dame de Pompei Church in St. Michel, plus an airport in Abu Dhabi., his career might be best remembered for his designes for two pavilions at Expo67 - Trindidad and Tobago and Mauritius making him the only architect to design pavilions for two different countries. In addition to his professional work as an architect, Tex also served many years as an organizer, writer and performer for the famous Fossils group which raised money for charity for forty five years. As well, he is a noted illustrator providing illustrations for Edgrad Andrew Collard's books and articles (as did his friend and fellow graduate John Collins). Tex's retirement from architecture in 1990 led him to a new career as a painter - a collection of his paintings are in the Royal Military College in Kingston, for example.In 2008 he wrote and performed in a musical review ensemble at the Segal Centre in Montreal and returned in 2010 with a one man show (at age 85). He married "the prettiest cheerleader at West Hill" in 1948.