Great Ghost Drama
Blessed with a full size stage and auditorium, the school always had an active drama program. In the 1930s: Trial by Jury, Yeoman of the Guard and even an original play, Full O the Moon were performed. In later years a blend of Shakespearean plays and Broadway comedies were produced along with other works. The known productions were: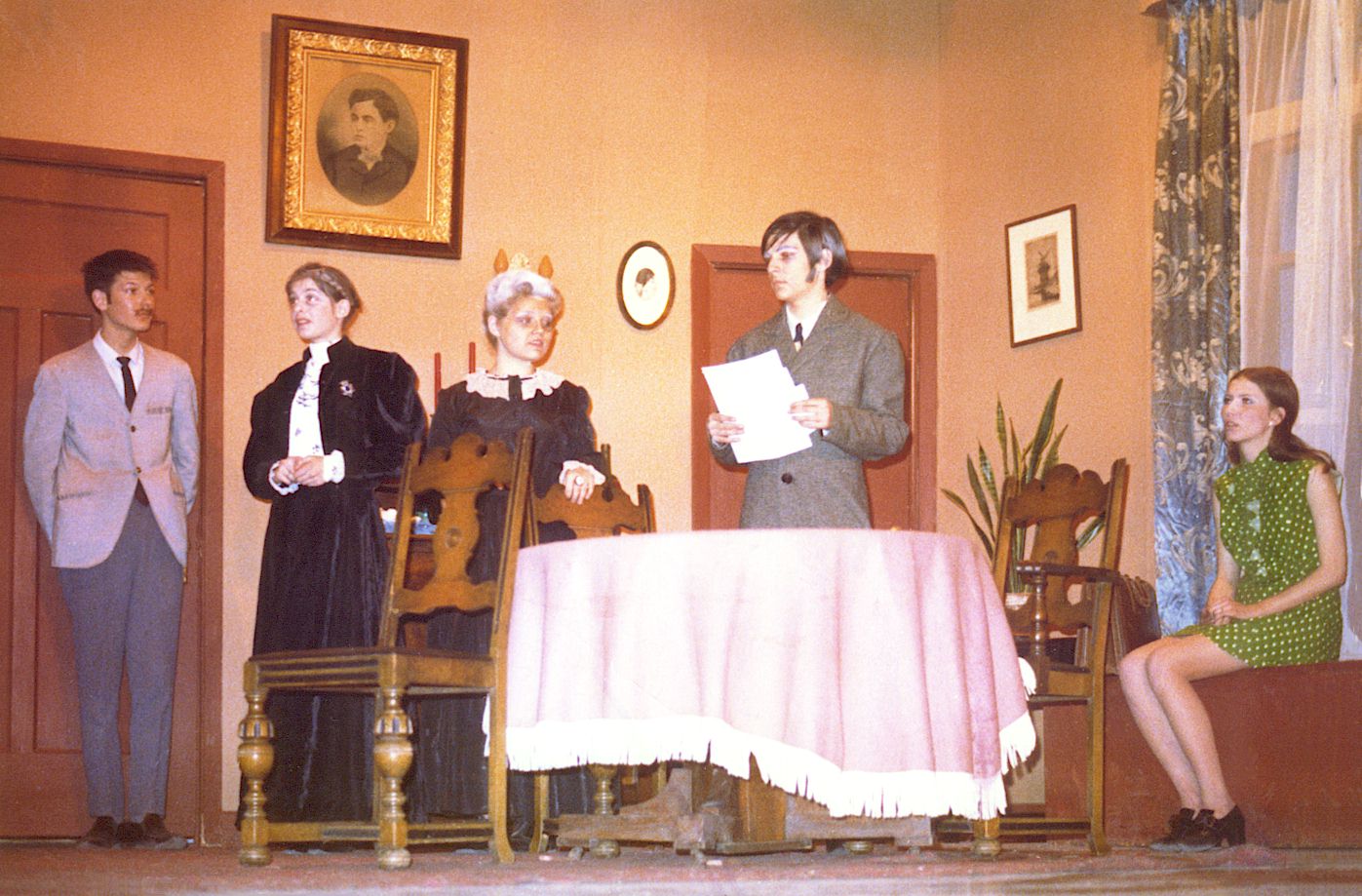 In the 1960s, under the critical eye of director/producer/den mother Bertha Rohr MHS produced a number of successful plays. They were a box office success because parents and were guilted into attending. For participants the dress rehearsal was the most terrifying. That's because it was held in front of the critical eyes of the student body a day before the evening run began. Critics in the audience would shout suggestions as the play progressed, as well as identifying actors with whistles and boos as they emerged onto the stage.
The amount of effort and time involved, particularly by Mrs. Rohr, was impressive. And all for a couple of nights performances in February or March. Who cared if we didn't fully understand the humour in the plays (she invariably chose comedies from the 1930s), and a lot of us were, to be truthfulaccurate, brutal in the roles. We learned a lot, and more importantly, got out of class for rehearsals. Bertha Rohr retired in 1970 and t could be said that school's drama legacy retired along with her.
Arsenic and Old Lace, Bertha Rohr's last Monklands production in 1970 (photo courtesy of Harald Wolf MHS '70)
(Karl Kelton, Lonnie Brodkin, Sylvia Witt, Sami Youakim, Margaret Caldbick)