The Ghost in Pictures

---

All otherwise uncredited pictures on this page courtesy of the EMSB archives.
Please note that in order to preserve detail, some photos are quite large. You may wish to open this frame in a new window (right click on your mouse)

Exterior views from 1918 to 1931

---
The Original School, 1919-1926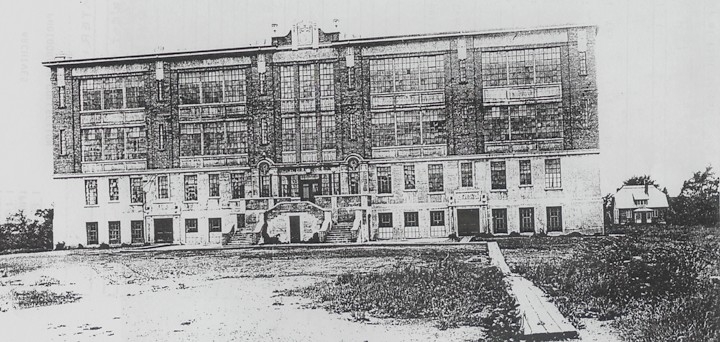 ---
The West Wing Addition, 1926
The 1926 addition during construction
The "new look" West Hill High after the west wing was added
The original gym and auditorium, spring 1931 (From 1931 Annual)



The gym/auditorium orientation was changed from a side-to-side to a front-to- back arrangement after this picture was taken

---

Views from 1931 to 1957
Click on the picture to see the full size image

| | | |
| --- | --- | --- |
| Front: West Hill Ave.l | Rear: Terrebonne Ave. | Interior views |
| South side from southeast corner, 1931 | Extension of gymnasium and auditorium, October 1931, north side | Interior of auditorium, from stage |
| Detail of southeast corner | Extension of gymnasium and auditorium, November 1931, north side | Chemistry classroom |
| | Extension of gymnasium and auditorium, November 1931, north side | Physics classroom |
| | Construction of the west side extension, September 1931 | Art room |
| | The finished west side extension, 1931 | |

View from the air 1947


The school is the large building in the lower right side of photo. Note that there is no Cavendish Blvd, or Benny Park. The Benny Park housing project is under construction at the bottom of the photo.




A high resolution image is available on the

Archives de la Ville de Montréal site. as as images for other areas on Montréal.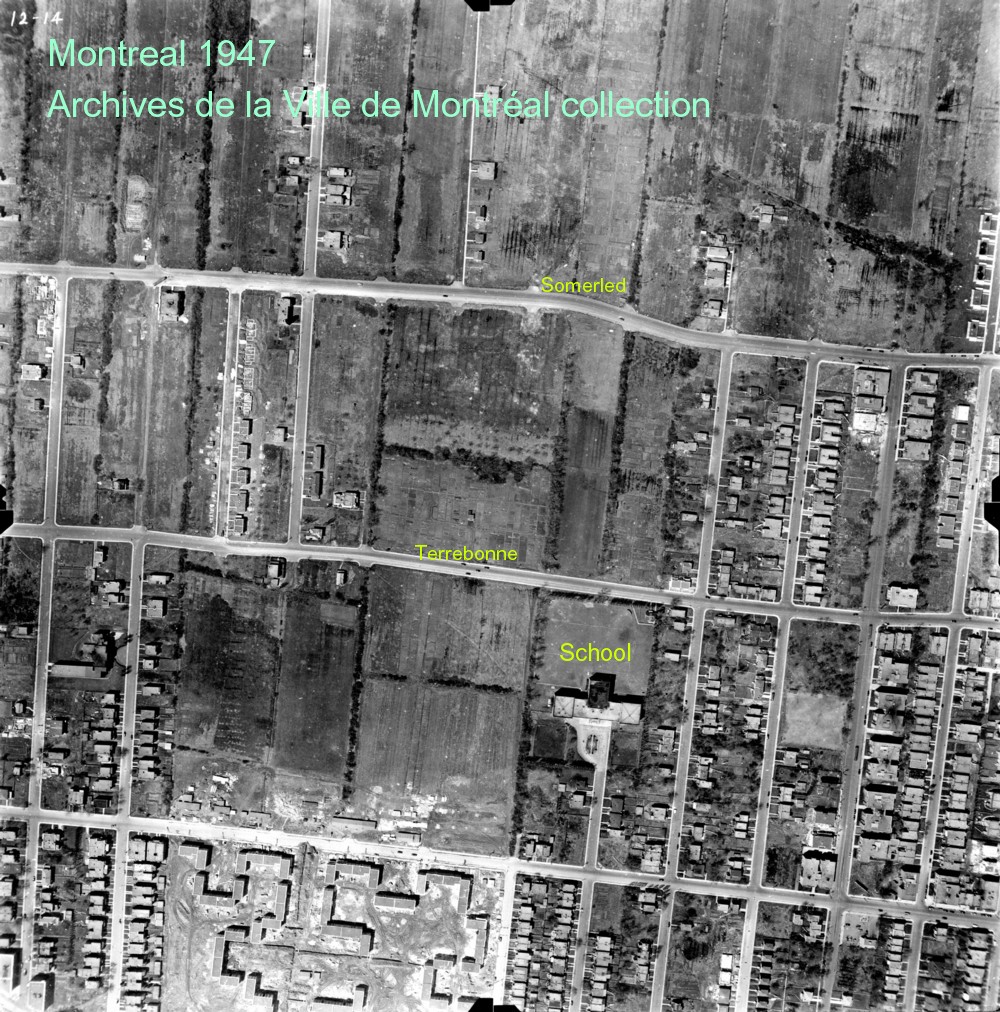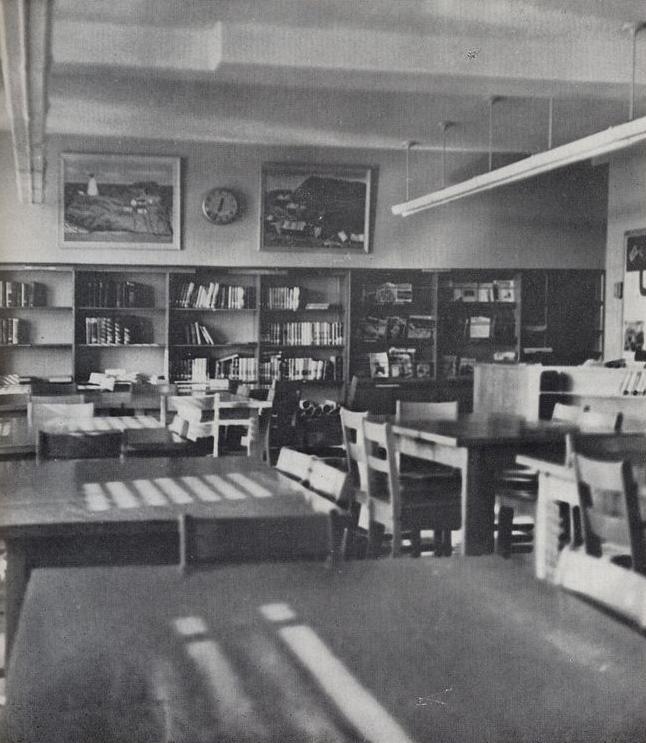 Library, 1961